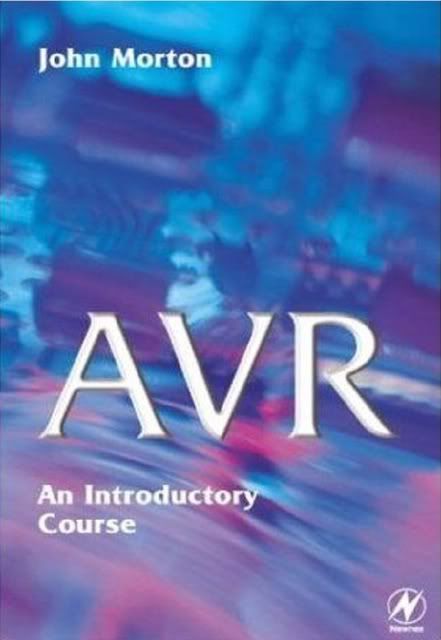 Book Description:
This book includes 15 programming and constructional projects, and covers the range of AVR chips currently available,
including the recent Tiny AVR.
No prior experience with microcontrollers is assumed.
John Morton is author of the popular PIC: Your Personal Introductory Course, also published by Newnes.

==>The hands-on way of learning to use the Atmel AVR microcontroller
==>Project work designed to put the AVR through its paces
==>The only book designed to get you up-and-running with the AVR from square one

Book Info:
A hands-on guide to getting up and running with the Atmel AVR Microcontroller.
This guide will give you a kick-start in using and understanding this popular device. Softcover.
Paperback: 240 pages
Publisher: Newnes (September 2002)
Language: English
ISBN-10: 0750656352
ISBN-13: 978-0750656351
Product Dimensions: 8.7 x 5.3 x 0.6 inches
Size : 15 MB | PDF